Team
Life is all about connections for me. Connections with people around me, family, friends, colleagues and customers. For me the future is also all about connections, facilitated by exponential technologies people can connect anyway they want. In this digital economy I love to connect different people, ideas and technologies into new opportunities. Embracing the future by meaningful connections.
Project and Process Manager
In our daily lives, we constantly face abstract concepts and need people who support this society in understanding a wide range of topics and connecting ideas. This is what I love to do: connect, connecting people, cultures, disciplines. I am a unique blend between business and liberal arts, making me a valuable asset in seeing both the impact of business decisions and the impact on people – I cross domains, think broadly and embrace my diverse experiences and perspectives to thrive ever better in our changing society.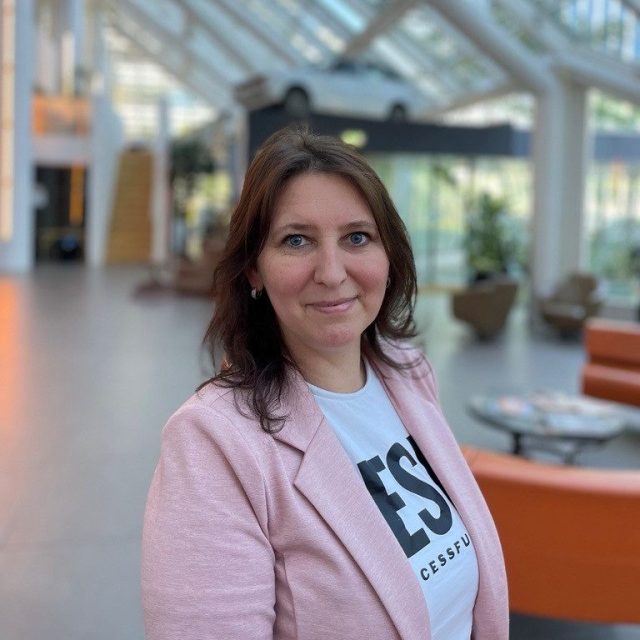 Working together on business goals with a focus on the right and satisfied customer. And that throughout the chain. That's what I like to contribute to. As a marketing professional with over 12 years of experience in the B2B market, I have had the opportunity to work for several large organizations. Collaboration, humour, respect, and results are the ingredients for a good mix for me. Let's go together for the best results!
Always looking for new opportunities. Combining Business and Technology and finding creative solutions to create value and growth. In the complex digital world it is all about understanding the impact for your business and organize for change.
My passion is to make complex problems simpler. And this is less easy than it seems. It requires the ability to see the big picture without losing sight of details. Often it concerns ingrained habits or processes, or it seems that 'business' and 'technology' simply do not seem to understand each other. With my extensive ICT experience as a product manager, product owner and project manager, I speak both languages, and in most cases surprisingly simple solutions are feasible.
To get to the root of what is affecting customers and fix the problem. This is what I do best. Making the connection between stakeholders, management, and employees while tackling sometimes painful subjects with flair and respect for those affected. My goal as a business consultant is total transparency and brutal honesty to facilitate decision-making and accelerate results.
I love to innovate! Doing new things together with colleagues and customers with passion, humor and results is really what drives me. With Blockchain, Artificial Intelligence, platforms, IoT, 3- and 4D printing and a lot more our world is changing rapidly. Are you ready for this journey?
Content Marketeer & Associate Partner
Bringing a creative spark into businesses, whether big or small, is what I love to do. The world of online marketing is continually changing and it's important to change with it. Combining data with trends and an 'out of the box' view is how achieve growth in the online marketing of clients.
Senior Business Process Consultant & Associate Partner
My core competence is improving complex business processes, which malfunction or are poorly manageable. My experience and analytical mind make me able to detect operational issues and propose adequate improvement measures. I do this supported by my vast experience as a LEAN-consultant, Operational Excellence skills and Change Manager.
Improving a company and its operations, taking steps forward by implementing new innovations and technologies is what energizes me. Continuous change and agility is essential here. I organize a transparent structure, create insight into the facts & figures and lead cooperation between everyone in the company to achieve this! All in the belief that the technology can still be so good, if the people in the organization do not absorb it, there will be no progress.
Marketing & Strategy Expert
What is your purpose as an organisation? Is your focus on the "right" customer? These questions are the essence of marketing for me. My passion is marketing strategy with a strong focus on the customer and on the accountability of marketing. As a marketing professional, with 20+ years of experience, I have worked for various A-brands on both B2C and B2B sides. I think beyond boundaries, challenge the status quo and like to help organizations moving forward. As a person I like to connect with people. I like to get things going. I thrive in a transparent environment where collaboration, humour, ambition and team performance go hand in hand.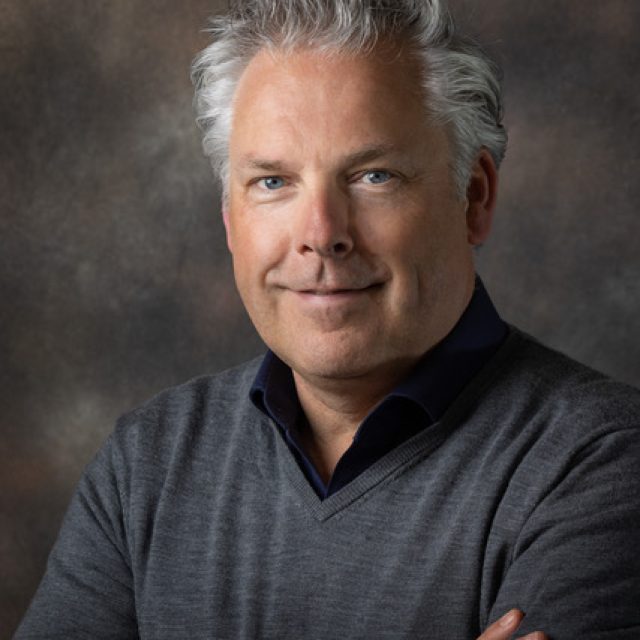 The past is the present, the future is now. Every day I help companies to innovate their commercial strategy and (digital) business transformation. Often in changing markets. Together we define sound strategies and drive innovation. Bridging the gap between thinking and doing. The main goal is always to build strong, sustainable and profitable relationships between you and your customers.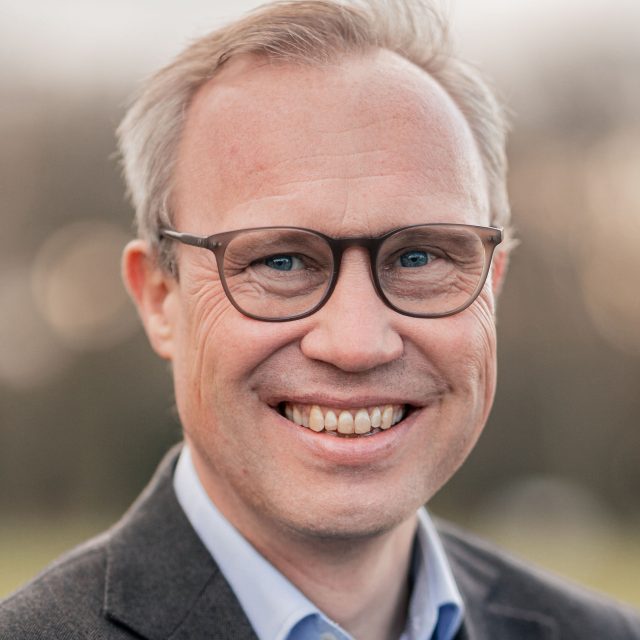 Interim-manager Digital Transformation
Experienced leader with focus on innovation, growth, and digital transformation. Bringing change in complex organizations with different stakeholders by digital transformation. My mission is to strengthen people and organizations in this transformation.
With a focus on projectresults and relations, managing projects with a healthy sense of humor and respect. Like to be in the middle of business and IT and be a mediator among all project parties to keep them involved and committed. Capable of maintaining the peace and have a quick and adequate overview in complex and turbulent projects, with a great responsibility.
In this age of demographical, technological, and environmental change, there is a broad consensus that organizations need to adapt, innovate and transform. In this context, it is important to remember that it is not organizations that change, it's people that change! My passion is to help people within organizations to adopt new mindsets so that individually and collectively they can transform their organizations to become more innovative and more sustainable at the same time.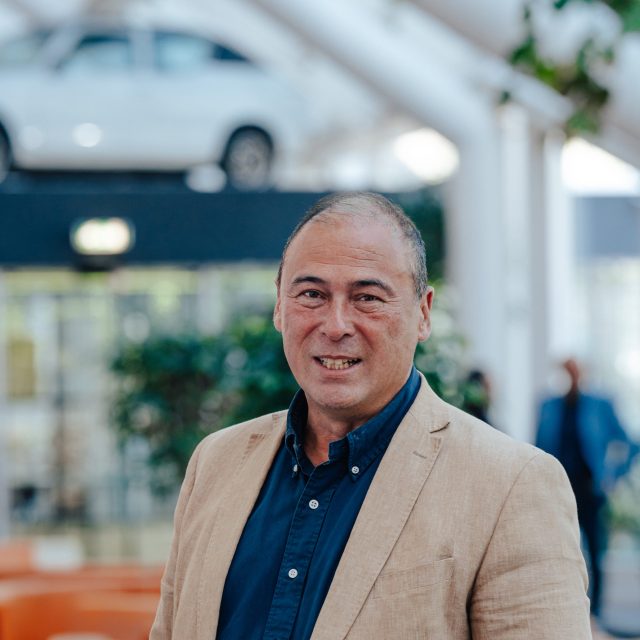 Say goodbye to old believes! The lateral society fuelled by social media and social commerce is the perfect breeding ground for change and renewal. Realizing business growth, making the added value visible for the customer through innovation, that's where I like to make the difference. The customers of your customers expect nowadays more added value but would not automatically like to pay for it. Creating added value for clients and your own organisation, ensuring current and future profitability, is what you can expect from me.
Portfolio manager & Associate Partner
As an experienced portfolio manager and a result-oriented and energetic person, I am always looking for adding value and optimizing the (project) portfolio. I am creative in finding solutions, loyal, honest and a connecting link in the organization. I get people moving through my enthusiasm and directness. My passion for sports is a great source of inspiration for me. I see this passion as a valuable addition for the organization and in my profession as a portfolio manager.
I love to help companies with their marketing challenges and I am excited to achieve strategic goals. Creating valuable connections between colleagues, partners and agencies helps to be successful and provide excitement and opportunities. As a commercial marketing professional, I love to develop and implement marketing strategies, product innovations and create effective solutions for business challenges with multiple stakeholders.
If you are looking for a sympathetic and experienced interim manager within your board or business operations, please contact me. My specialty is creating overview and tranquility in project portfolios and managing project organizations. If you are looking for a project manager, program manager or quartermaster, you have come to the right place.
Long carreer in Telco and Media in commercial and new business development roles. Energized working with teams to scale up new growth initiatives.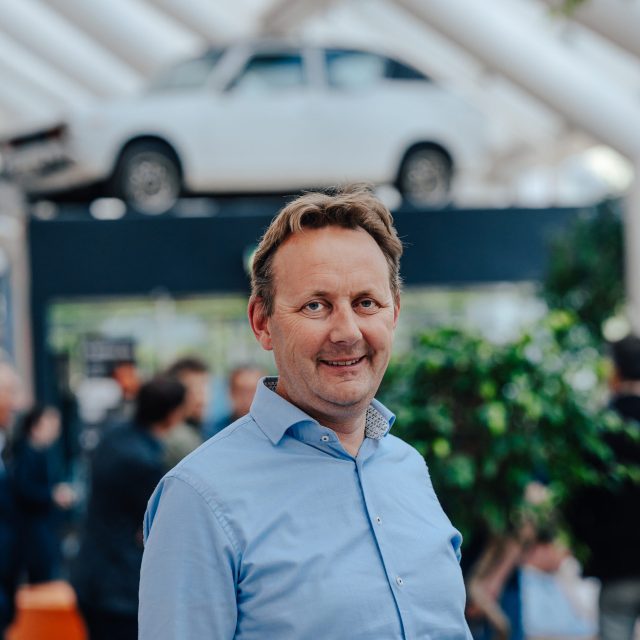 Digital Transformation, don't forget to onboard your organization and people! Digital Business Transformation combines digital and organizational change. As a social econometrist I love to analyze data, and as a leader I love to energize people and organizations based upon vision and embedding data in their way of working and thinking.
I am a curious catalyst with , playful mind and a good sense of humor. Strong in the creative process of developing and launching propositions & campaigns. Experienced in managing teams, coaching people and growing (new) business. I thrive on team efforts in an amicale yet ambitious environment that are challenging the status quo. Most importanly, I love coaching my three sons throughout live.
Let's make culture work better. I am a design anthropologist and consultant. I can help you figure out your team's why behind the what, how to turn your new ideas into better deliverables, and how to make your digital and tangible culture work better for people. Together we will solve the question behind the question.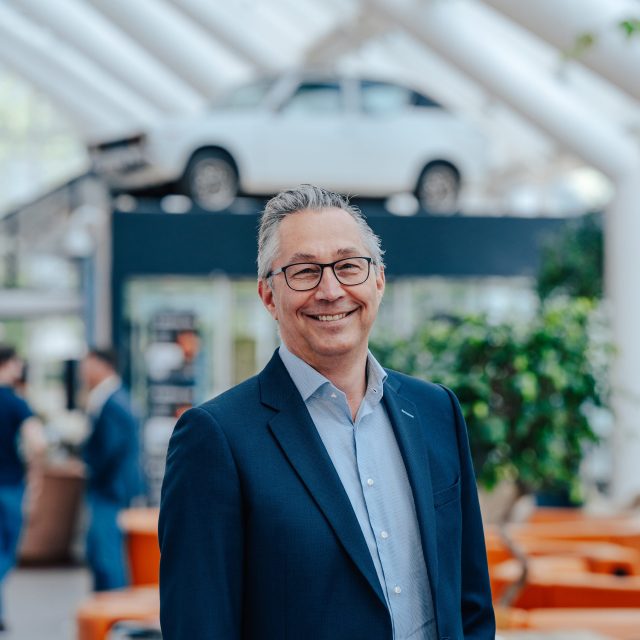 'Strategy execution is the responsibility that makes or breaks executives.' My drive is to support your management team to create strategy plans that easily can be implemented. With focus of one eye on the market opportunities and with the other on the end-to-end capabilities of the organization. I love to 'make this plan work' and build bridges between departments and stakeholders. Hands-on when required, coaching as needed. To support the key-people in the organization who at the end can make or break the company ambition.
Passionate about technology and innovation. I help businesses envision their potential based on their strategies. I can help realize growth by connecting people (it's all about the people), companies and by bringing products/services to the market. I thrive in innovative environments, it's where I often find that perfect mix of fast development, passionate people and the willingness to test new strategies and ideas. A curious mind who loves to laugh!
It is my ambition to help companies create more value by making work more innovative, fun, and impactful. Solving complex data and process issues is what drives me. As a driven Business Consultant, I am the linking pin from the business perspective, building the bridge between business needs and IT developments. I support the people within the organisation to keep up with the change. In doing so, I inspire and help my environment by sharing my knowledge and insights.
I'm a student in his fourth year of Technical Business who is writing his thesis at Sound. I am designing a personal scan that provides people insights about their skills. How fit are their skills for the future where digitization and robotization causes quick changes in the work environment.
'Racing my bike and leading the team long-term against the wind!' Being a linking pin between business and ICT, high commitment to achieve results and realizing business benefits with my projects / DevOps teams in a passionate way is what drives me, suites me best and boosts my energy! I am a result driven and inspiring projectmanager/chief product owner with solid experience in branches telecom, health insurance, finance/banking and government organisations.
Innovation is not about invention. Innovation is about combining technology and new business models. Developing the strategy with stakeholders and executing the tactical plan is what drives me. With my intrinsic interest in technology, steep learning curve, creativity, and enthusiasm, I love to contribute to your business vision. A strategy only comes to life when the development pipelines work at glance. Always look for a solution in organizations and environments. Cause only energized and innovative teams result in business success.
Getting things done is what makes me happy. How can we do our work better and smarter? For ourselves and for our clients. I like to challenge the status quo. Opportunities appear when you start thinking outside the box and challenge people to find new and creative solutions to create real business impact.
I like to support partners and customers by guiding them along about innovative cloud solutions, licensing, identify main licensing concerns, scenario analyses, compliance, control to empower and to achieve more. My fundamental goal is to add value by understanding and advising what the costumers or partners (current & future) need is. Costumers and partners can rely on me as strategic trusted advisor.
Success is no coincidence. It demands the right mix of a clear vision, technology, but most of all: people. I get excited when all pieces fit together, resulting in accelerated growth, innovation and business successes. Always stressing the importance of a customer-oriented approach. I love to achieve commercial successes and build & implement tomorrows' business models, propositions and services.
Do the right thing and do things right. Helping people and organizations to structure their ambitions towards the future and make them happen together is what drives me. I am an experienced (program) manager and certified personal coach who is very committed to delivering the best quality results through personal connections and high professional ambitions.
How to navigate, authentically, in sustainable way through a fast-changing world full of digital developments and (des)information? And how can you do this experimenting, with a positive result? Facilitating innovative, strategic projects make me happy. If data, analytics & stakeholdermanagement are part of that project, I'm even more happy. I like to work with people, I am creative and my enthusiasm creates new energy in an organisation.
I'm almost done with my law studies. I love to solve problems. With innovative solutions I like helping others. Trying to find my way in a social media dominated world.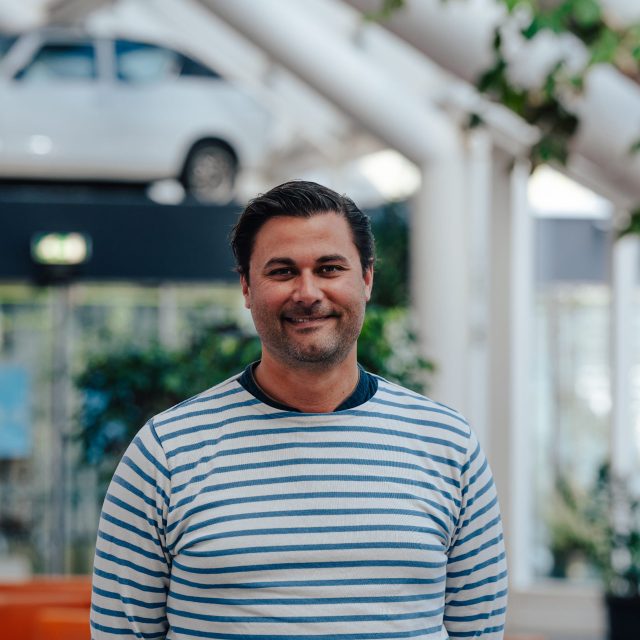 Helping companies improving and innovating on the short and long term is what energizes me. Working together with an open mind is key as is adding value to the company. By using my helicopter view and by looking beyond boundaries, we can face challenges together. Creating insights by using smart technology gets a company future proof and ready to make informed decisions.
Let's look together beyond the boundaries, explore exiting opportunities and make new success stories. I'm a creative, analytical marketing professional with drive for perfection. Possess 10+ years of experience working for telecom, non-profit and FMCG companies. I love to challenge the status quo and I'm excited to immerse myself in your complex projects and approach them from a fresh perspective.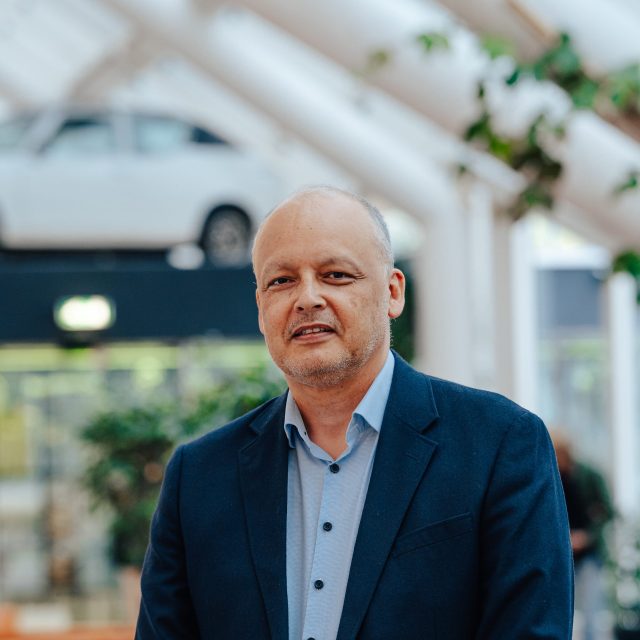 I enjoy exploring green fields, analysing complex problems and improving business performances; that gives me energy! Experienced in managing teams, rolling out new digital technologies and driving operational excellence. Do you need support with analysing operational issues and driving your operations to a higher level? I'm exited to take on that challenge!
My passion for marketing lies in working with organisations and developing clear marketing strategies, remarkable customer experiences and long-term, sustainable business value. As a senior project and business professional, I have held permanent and interim roles within challenging industries such as Telecom, Energy, FMCG and Retail, working in both B2C and B2B environments. I'm versatile, specialising in commerce, business development, marketing strategy, product development, brand activation and omni-channel management. Clients describe me as a dedicated project oriented marketing and business professional who likes to lead projects whilst maintaining a sharp focus on business performance.
Working to improve the world around me step by step. I enjoy helping customers and teams get to the core of their wants and translating these to actionable items. I strongly believe that simplifying and getting to the essentials of each project will lead to a higher quality and stronger solutions throughout. Success for me is to have teams and stakeholders enjoy the responsibility of building and delivering quality products during a project.
My drive is to make organisations more productive. My belief is that by properly implementing new digital technologies like Blockchain, the organisation and even whole business sectors will become more effective. And be better places to work as we spend less time on low value adding tasks. Be more transparant and cooperate easier with other organisations. I believe with Blockchain we can and will achieve that. I work together with Sound to create better understanding and awareness of Blockchain in organisations. I do that by offering a number of highly interactive blockchain business simulations workshops and trainings. I also support clients of Sound to set-up projects using Blockchain technology.
We help organizations with multiple challenges, learn more about it!