Embrace the Digital Economy
We help people and businesses
by unlocking their digital potential.
Curious what we can do for you?
Do you want to help your organization to embrace the digital economy and become future ready? You first have to be aware of your vision and potential. Thereafter you have to activate this new knowledge through new business strategies. As to be able to adopt and scale to new heights that lead to further awareness and exponential growth.
Our 3-step loop model is how we help you to grow & prosper by unlocking your digital potential:
What do we bring to our customers? This is how we help you to grow & prosper by unlocking your digital potential.
We are Sound. An dynamic mix of strategists, marketers, innovators and business developers with an extensive network that share a collaborative passion: exponential technology. With all that experience we zoom in on your organisation and create a digital future-proof business. For you and with you. 
Founder
Life is all about connections for me. Connections with people around me, family, friends, colleagues and customers. For me the future is also all about connections, facilitated by exponential technologies people can connect anyway they want. In this digital economy I love to connect different people, ideas and technologies into new opportunities. Embracing the future by meaningful connections.
Partner
Always looking for new opportunities. Combining Business and Technology and finding creative solutions to create value and growth. In the complex digital world it is all about understanding the impact for your business and organize for change.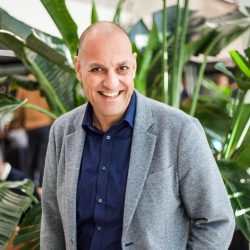 Partner
I love to innovate! Doing new things together with colleagues and customers with passion, humor and results is really what drives me. With Blockchain, Artificial Intelligence, platforms, IoT, 3- and 4D printing and a lot more our world is changing rapidly. Are you ready for this journey?
"Before we rush into the unknown, we have to put people, economic value, and ethics before technology."